Polish Away Winter Skin with This Miracle Pumice Scrub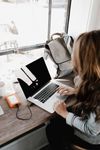 These 5 body scrubs are perfect for polishing away your dry skin and restoring your glow. Read on for the best pumice scrub picks for winter skin!
Winter is in full swing, and with it comes dry skin. The cold weather and harsh winds can suck all the moisture out of your skin, leaving it feeling dry, cracked, and irritated.
If you're looking for a way to get rid of winter dry skin, pumice scrubs are a great option. Pumice is a type of volcanic glass that is ground into a powdery substance.
When used as a scrub, pumice can help polish away dead skin cells and leave your skin feeling soft and smooth.
These 5 face and body scrubs are perfect for polishing away your dry skin and restoring your glow. Read on for the best pumice scrub picks for winter!
How We Choose the Best Pumice Scrubs for You
What is the best pumice scrub? We wanted to know! That's why our team reads through thousands of Amazon reviews, TikTok and YouTube videos and social media posts so you don't have to!
We've compiled a list of the absolute best skin pumice scrub. We know after reading this post you will find the best product for you.
Why We Picked It
Whether it's an intense HIIT session or an invigorating yoga practice, revamp your post-gym routine with Visha Skincare's Fitness Scrub.
Get ready to uncover the secret of staying energized when you gently scrub this blend of sea salt fragrance oil, fine pumice and activated charcoal to your wet skin. Then pat skin dry.
Say goodbye to dead skin cells and impurities that contribute to skin irritation - this exfoliating powerhouse is here to reduce those annoying bumps and clear away any nastiness from deep inside your pores!
On top of all that, it also helps give your complexion a refreshing boost with caffeine, tea tree and peppermint essential oil pumice powers.
So go ahead and jump into a whole new post-workout ritual - one that leaves you feeling revived, rejuvenated and looking simply amazing.
Why We Picked It
Introducing your new facial BFF: Bioelements Pumice Peel. This intensive scrub serves up a powerful punch of exfoliation to help you throw out the clutter in your complexion – namely, dullness, fine lines and large pores.
Composed of micro-fine pumice sand sourced straight from Mother Nature's lava rock and suspended in a luxurious cream base that's loaded with herbal extracts, this vibrant scrub penetrates and buffs away those pesky dead skin cells that deprive us of our skin's true splendor.
The results? Relaxed pores that look noticeably smaller, skin that feels undeniably smoother, and soft-to-the-touch fine lines that appear slightly diminished with every use. Plus, this volcanic rock blend comes in a cute container!
Why We Picked It
Get ready to zest up your shower time experience with the Bath & Body Works Orange Ginger Pumice Body Scrub.
This foaming scrub is enriched with natural essential oils, aloe and vitamin E - just what you need to condition your skin and leave it feeling smooth, clean and revitalized.
And when massaged gently over skin during a shower or bath, the orange oil invigorates and uplifts while stimulating senses with an intense burst of ginger oil-giving you total relaxation.
So indulge in some self-care today and transform your shower time routine into a luxurious pampering session.
Why We Picked It
Discover the power of purifying perfection with La Roche-Posay Ultra-Fine Scrub. This breakthrough exfoliator and cleanser is like magic for your skin.
The ultra-fine pumice particles gently remove excess dead cells while respecting sensitive skin.
Formulated with antioxidant thermal spring water, La Roche-Posay Ultra-Fine Scrub works to soothe as it scrubs away dirt and impurities deep within the pores.
Say goodbye to dry, dull skin - this revolutionary scrub helps bring out a whole new level of luminosity and shine.
Why We Picked It
Is your skin feeling blah? Don't go all pumice-crazy; Theratree Tea Tree Oil Exfoliating Scrub has all the exfoliation, smoothing and purifying power to control, battle odors and soothe your skin.
Each scrub is blended up with Micro Volcanic Pumice, White Willowbark, Bamboo Charcoal Powder and Essential Oils, making it one epic scrub-down to challenge even the itchiest skin.
Theratree Tea Tree Oil Exfoliating Scrub will be sure to breathe life into the look of your skin! Plus the Australian Tea Tree Oil gives a cooling kick of mint that both men and women can enjoy.
Pumice Scrub FAQ's
You might be wondering what pumice scrub is and how it works. No worries, we've got you!
We've compiled a list of the most frequently asked questions about this miracle product. Keep reading to learn more about pumice scrub and how it can benefit your skin!
What is the best pumice stone for cracked heels?
There are a few things to consider when choosing the best pumice stone for cracked heels.
First, you'll want to find a stone that is coarse enough to remove the dry skin on your heels, but not so coarse that it irritates your skin.
Second, you'll want to find a stone with a handle so you can easily grip it and apply pressure as you scrub your heels.
We like Gilden Tree's stone and callus remover. It has a handle and promises to last for 5+ years!
Some people also like to use a stone that is soaked in water before use, as this makes it less abrasive and can be more gentle on sensitive skin.
Whatever pumice stone you choose for your bath and beauty projects, make sure to exfoliate your feet regularly (at least once per week) to keep your heels smooth and healthy.​
What is the most effective exfoliator?
The most effective exfoliator is one that is gentle enough to be used every day without damaging the skin, a product that contains both physical and chemical exfoliators.
Physical exfoliators, such as scrubbing beads or harsh granules, can scratch and damage the skin, so they should only be used a couple of times a week at most.
Chemical exfoliators, such as alpha hydroxy acids (AHAs) and beta hydroxy acids (BHAs), work by dissolving the glue that holds skin cells together, so they are much gentler and can be used every day.
Is it better to moisturize or exfoliate?
Both exfoliating and moisturizing are important steps in skin care, but it's best to do them separately.
Exfoliating removes the dry skin cells that accumulate on the surface of your skin, while moisturizing helps to hydrate and protect your skin.
The Best Scrub for Your Winter Skin
So what is the best pumice scrub? Any of the brands we listed above work amazing. We've included links to Amazon so you can check out prices and reviews of these products for yourself.
And don't forget – experiment with different products until you find the one that works best for you.
Now that you're freshly exfoliated, let's get you moisturized! Tap the button below to read about our new skin cream obsession and why we love it!