Oat Cleansing Balm: Does This Miracle Cleanser Live Up to the Hype?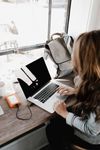 Everyone is talking about the double cleansing method. Do these miracle cleansing balms really give you better skin?
Are you always on the lookout for the next big beauty product? If you are, then you've probably heard about oat cleansing balm.
This miracle cleanser is said to do everything from removing all your makeup to deep-cleaning your pores. But does it really live up to the hype?
In this post, we'll take a closer look at oat cleansing balm and see if it's worth the extra step in your beauty routine. Plus, we'll show you the top six balms we found in our research.
How We Choose the Best Cleansing Balm for You
Cleansing Balms are all the rage right now, but with so many options it can be hard to know which one is best for you.
Do you go for a balm that's made for your skin type? One with natural ingredients? Or maybe one that's most affordable?
We've done the research for you! Our team reads through thousands of Amazon reviews, TikTok and YouTube videos and social media posts to compile the absolute best options.
We'll tell you everything you need to know about cleansing balms and recommend our top 5 picks. So if you're interested in trying out this  new product, read on!
Why We Picked It
Everyone is talking about this cleansing balm! Looking for a gentle, hydrating  balm that will melt away your makeup and impurities without drying out your skin? Look no further than The Inkey List Oat Cleansing Balm.
The Inkey List Oat Cleansing Balm is the perfect first step in your double cleansing routine. It's oil-based, so it effectively breaks down makeup and sunscreen, leaving your skin clean and refreshed.
The Details
This rich cleansing balm is formulated with Oat Kernel Oil, a natural oat oil that effectively removes SPF and makeup while hydrating and moisturizing the skin.
It also contains soothing colloidal oatmeal, which helps to reduce the appearance of redness and soothe irritation.
This makes it the perfect choice for those with sensitive skin or combination skin. It cleans the skin plus oat kernel soothes. Give it a try today and see the difference!
Why We Picked It
We keep hearing about Paula's Choice skincare. And now this skincare line offers a cleansing balm. Paula's Choice Omega Complex Cleansing Balm is your one-stop shop for clean, hydrated skin.
This transformational balm breaks down impurities, restores hydration and rinses clean, all while locking in moisture with a blend of omegas 3, 6 and 9.
The Details
For a daily cleanse, massage a small amount of the balm onto wet or dry skin and rinse well. To remove tenacious or heavy eye makeup, leave on for 60 seconds and gently remove with a washcloth.
You can also try a double cleanse by starting with the balm and following with your favorite cleanser afterwards. Suitable for dry and very dry skin types, this velvety smooth luxurious cleansing balm is sure to become your new go-to.
Why We Picked It
Introducing the JUNO & Co. Clean 10 Cleansing Balm.
This innovative cleansing balm instantly melts into a silky texture to effortlessly remove makeup, dirt, oil, and SPF build-up while giving your skin an extra nourishment boost.
Impurities are quickly and easily dissolved away, leaving your skin healthy and glowing without feeling stripped or dry.
The Details
The simple, 10-ingredient formula is gentle and non-irritating, with a refreshing scent. Japanese Pearl Barley Magic+ works to nourish and brighten your complexion while Vitamin E provides powerful antioxidant protection against aging.
Why We Picked It
Looking for a gentle, effective alternative to disposable cleansing wipes? Say hello to the Versed Day Dissolve Cleansing Balm.
This unique cleansing balm melts away makeup and bacteria without stripping moisture, making it perfect for use as a first cleanse in a double-cleansing routine.
The Details
High-performance skincare with purpose, the Versed Day Dissolve Cleansing Balm is vegan, Climate Neutral Certified, cruelty-free, and does not use parabens, silicones, sulfates, or artificial fragrances.
So give your skin the nourishment it deserves - try the Versed Day Dissolve Cleansing Balm today!
Why We Picked It
Introducing Clean It Zero Purifying Cleansing Balm, the latest addition to Banila Co.'s lineup of oil-free, sulphate-free, and artificial color-free products.
Want to soothe irritated skin? Clean It Zero Purifying Cleansing Balm is also infused with soothing and stress-relieving herbs to help you achieve the clean, radiant skin you deserve.
The Details
Formulated with active botanicals, hot springs water, vitamin E and vitamin C for a healthy complexion, this unique blend of 7 all-natural extracts is designed to keep problem skin balanced and calm.
So whether you're looking to remove makeup or simply cleanse your face, this Purifying Cleansing Balm is the perfect solution for even the most sensitive skin types. Try it today and experience the Korean beauty difference.
Why We Picked It
Introducing the CeraVe Cleansing Balm, the perfect solution for removing long-lasting makeup and waterproof mascara while simultaneously moisturizing your skin!
This gentle and effective formula leaves skin feeling smooth, soothed, clean, and radiant and comes at a great price.
The Details
Plant-based jojoba oil helps nourish and soften skin after cleansing. Formulated with jojoba oil and ceramides, this hydrating formula is fragrance-free, paraben free, soap free, allergy tested, and suitable for sensitive skin.
The non-comedogenic formula won't clog your pores. Ceramides are found naturally in the skin and make up 50% of the lipids in the skin barrier.
All CeraVe products, formulated with three essential ceramides (1, 3, 6-II)to help maintain the skin's natural protective barrier. So, you can trust that your skin is getting the nourishment it needs.
Cleansing Balm FAQ's
What is cleansing balm anyway? Cleansing Balm is a gentle yet effective makeup remover that can be used on both the face and eyes.
It is made with natural ingredients like coconut oil and olive oil that help to remove dirt, oil, and makeup without leaving your skin feeling dry or oily.
Got more questions? Here are the most frequently asked questions about cleansing balm below, summarized in an easy-to-read format.
What is the double cleansing method?
The double cleanse routine is a skincare routine that uses two products to cleanse the skin: an oil and a water-based cleanser.
The first step is to apply the oil-based cleanser to dry skin. This will help break down any makeup or sunscreen that is on the skin.
The second step is to rinse the oil-based cleanser off with water and then apply the water-based cleanser. This will help remove any impurities that are left on the skin.
Are cleansing balms better than face wash?
There is no easy answer to this question because it depends on a variety of factors, such as your skin type and the type of balm you are using.
That said, many people do find that cleansing balms are gentler on their skin than traditional face wash, and they also tend to be more effective at removing makeup and other impurities from the skin.
If you are someone who has oily or acne-prone skin, then a cleansing balm may be a good option for your oily skincare concerns, especially if you find that traditional face wash with salicylic acid makes your skin feel dry or tight.
Which cleansing balm is the best for oily skin?
There is no "best" cleansing balm for oily skin, since everyone's skin is different and will respond differently to various products.
However, a good balm for oily skin should be gentle yet effective at removing oil and dirt from the skin without over-drying it. It should also be free of harsh chemicals that can aggravate the skin.
Some good cleansing balms that might work well for oily skin include the Kiehl's Ultra Facial Cleansing Balm, the Clinique Pep-Start 2-in-1 Exfoliating Cleanser/Mask, and the Boscia Luminous Black Cleansing Balm.
All of these products are free of harsh chemicals and are gentle while containing skin beneficial natural actives that reduce visible surface redness.
Is micellar water or cleansing balm better?
They're both great options, but it depends on your needs.
Micellar water is good for light makeup removal and cleansing the skin, while balm is great for removing heavy makeup and dissolving oils and stubborn waterproof sunscreen.
Do cleansing balms clog pores?
Cleansing balms are designed to dissolve dirt, oil and makeup, so they shouldn't clog pores if they're used correctly.
The key is to use a small amount and gently massage it into your skin. Don't scrub or rub it in too hard, because that can cause the balm to ball up and get stuck in your pores. Rinse thoroughly with warm water and then pat your skin dry.
If you have very oily skin, you may want to use a cleansing oil instead of a cleansing balm. Cleansing oils are specifically designed to remove excess oil from the skin without clogging pores.
Do you wash your face after cleansing balm?
Yes, wash your face after cleansing balm. The purpose of a balm is to remove all of your makeup and sunscreen, so it's crucial that you wash your face thoroughly to make sure all of the balm is removed.  
Use a gentle cleanser and lukewarm water to wash your face, and then pat it dry with a soft towel.
What is the difference between cleansing oil and cleansing balm?
Cleansing oils and cleansing balms are two different types of facial cleansers.
Cleansing oils work by dissolving the makeup and other impurities on your face, while cleansing balms work by trapping the impurities so that they can be wiped away.
So if you have very stubborn makeup or dirt on your face, a balm may be a better option than a cleansing oil. However, if you have oily skin, a cleansing oil may be better because it will help to remove the excess oil from your skin.
The Best Cleansing Balm for You
So there you have it – our findings on the best cleansing balms. We hope this post has been helpful and that you're now ready to go out and buy yourself a jar of your favorite balm and cleanse.
Remember to experiment until you find the one that works best for you, and don't forget to let us know which one you choose!