Get Clear Skin Now with the Best Cruelty Free Face Wash!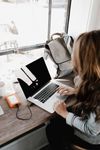 How do you know if your face wash is really cruelty free? We did some investigating and put together a list of the best ones. Here they are!
If you're looking for a new face wash, but don't want to use one that's tested on animals, we've got the best cruelty free options for you.
Whether you have dry skin, oily skin, or combination skin, we've got a facial cleanser that will suit your needs. Keep reading for our top picks!
How We Choose the Best Face Washes for You
What is the best cruelty free facial cleanser? We want to know!
That's why our team sifts through thousands of Amazon reviews, TikTok and YouTube videos and social media posts so you don't have to!
We've compiled a list of the absolute best of the best cleansers. We know after reading this article you will find the best face wash for your skin.
Why We Picked It
Achieve glowing skin with Acure Brightening Cleansing Gel.
This super gentle cleanser washes away dirt, oil, and make-up without harsh chemicals.
Pomegranate, blackberry, and acai extracts provide powerful antioxidants to support your skin's inherent health.
Formulated for all skin types, it gently cleanses, removes impurities, and balances for a healthy-looking complexion.
Plus, it's a vegan face wash and certified cruelty-free, plus free from parabens, sulfates, mineral oil, petrolatum and formaldehyde.
Why We Picked It
Get ready for clean and clear skin with Andalou Naturals Probiotic Cleansing Milk.
This unique formula combines probiotics and resveratrol CoQ10, along with apricot & borage oils to gently remove makeup and impurities from pores, leaving your complexion feeling refreshed.
Age defying ingredients work together to help you look youthful and ageless.
This product is organic, non-GMO, gluten free, vegan, sustainable, fair trade, cruelty free and nature derived.
Get your dry and sensitive skin on the path to looking healthier with Andalou Naturals Probiotic Cleansing Milk.
Why We Picked It
Introducing the perfectly pure Boscia Purifying Cleansing Gel.
Specially formulated with botanical amino acids, this sulfate-free cleanser is designed to purify skin of dirt and impurities while helping maintain a healthy balance.
It's gentle enough for daily use, leaving your skin feeling refreshed, conditioned, and debris-free without irritation.
Why We Picked It
Upgrade your skin care routine with Paula's Choice Perfectly Balanced Foaming Cleanser.
This face wash helps reduce enlarged pores and leaves skin feeling refreshed and smooth.
Hyaluronic acid and other replenishing ingredients hydrate skin, while gently removing makeup and excess oil to leave the face clean without feeling dry or tight.
No fragrance, parabens, or fluff - just science-backed formulas that effectively address any complexion concern.
Why We Picked It
Feel refreshed every day with Best Face Forward Daily Foaming Cleanser.
This passionfruit green tea blend will cleanse your skin of oil and impurities for a sparkling, clear complexion.
Green tea and chamomile work to soothe irritated skin as passionfruit works to restore balance.
Enjoy healthy, clean skin every day without skin irritation with this gentle face wash.
Why We Picked It
Alba Botanica Hawaiian Facial Cleanser is a gentle, plant-based pore cleanser that nourishes your skin whilst gently removing impurities.
Formulated to make your skincare routine simple and effective, this 100% vegetarian formula is made without any harsh ingredients such as parabens, phthalates or synthetic fragrances.
A paradise blend of botanical ingredients like pineapple and papaya mean your skin will be looking and feeling bright in no time!
Plus, certified by the Leaping Bunny Program, this product is always cruelty-free and never tested on animals.
Why We Picked It
Keep your skin hydrated and refreshed with e.l.f., Holy Hydration! Daily Cleanser.
This gentle and hydrating formula is infused with skin-loving ingredients, including hyaluronic acid to help hydrate and ceramides to help lock-in moisture.
Easily and instantly wash away excess oil, impurities, and makeup with its gel cleanser that leaves your skin feeling clean, refreshed, and moisturized.
Cruelty free, vegan and free from any harsh chemicals or toxins—phthalates, parabens, nonylphenol ethoxylates, triclosan and triclocarban.
Why We Picked It
Glow Recipe Blueberry Bounce Gentle Cleanser: formulated to break down even the most stay-put makeup, while gentle exfoliating AHAs help remove makeup from pores and unglue dead skin cells.
Hyaluronic acid helps keep your skin hydrated and supple, making sure it's not stripped of moisture.
Say goodbye to parabens, mineral oil, sulfates, silicones, phthalates, alcohol and synthetic dyes – this vegan formula is free of all that.
Cruelty Free Face Wash FAQ's
You may have heard that some popular face washes aren't cruelty free. But what does that mean? And how can you be sure the wash you're using is really cruelty free?
It's not always easy to figure out which products are cruelty free, and it's hard to know what to believe when it comes to advertising claims.
We've put together a list of the most frequently asked questions about cruelty free face wash.
What drugstore face wash is cruelty-free?
There are a few drugstore face washes that are cruelty-free, including the e.l.f. line and the Alba Botanica line. You can also find a number of other cruelty-free brands at health food stores or online.
What is the most natural way to wash your face?
The most natural way to wash your face is with cold water and a gentle cleanser.
Many commercial facial cleansers contain harsh chemicals which can strip the skin of its natural oils, leading to dryness and irritation.
A gentle, all-natural cleanser will cleanse the skin without causing any damage.
Cold water is also very beneficial for the skin. It helps to close pores, reduce inflammation, and improve circulation.
Premature aging is often caused by inflammation and a lack of circulation, so washing your face with cold water can help to prevent these problems.
Another way to keep your face washing routine natural is to use face washes with natural ingredients such as green tea and tea tree oil.
Follow your face wash with a toner and a good moisturizer.
Is it better to wash face with cold water or hot water?
There are pros and cons to both cold and hot water when it comes to washing your face.
Hot water can help open up your pores, while cold water can help close them and tighten your skin.
Ultimately, it's up to you which one you prefer. Some people find that hot water makes their skin feel more clean and refreshed, while others find that cold water does a better job of tightening the skin and removing excess oil.
What is a good cruelty free face wash with salicylic acid?
There are several options for those wanting a cruelty free acne wash. We recommend Paula's Choice CLEAR Pore Normalizing Cleanser. It gently cleans acne without being drying to the face.
Is CeraVe actually cruelty-free?
There is some controversy over whether or not CeraVe is cruelty-free. While the company does not test its products on animals, it is owned by L'Oréal, which does test its products on animals.
Does Cetaphil still test on animals?
Cetaphil is a brand of skin care products that are made without animal-derived ingredients.
The company does not test its products on animals and is certified by the Leaping Bunny program, which is an internationally recognized cruelty-free certification program.
Is Mrs Meyer's cruelty-free?
Yes, Mrs. Meyer's is cruelty-free. They do not test on animals and they do not source ingredients from suppliers who test on animals.
Is Neutrogena face wash cruelty-free?
Yes, Neutrogena is a cruelty-free brand. They do not test their products on animals. However, their parent company, Johnson & Johnson, does test on animals.
The Best Face Wash for Your Skin
So what is the best cruelty free face wash? According to customer reviews, the best products include the brands we listed above.
We've included links to Amazon so you can check out prices and reviews of these products for yourself.
If you're looking for other cruelty free products, we can make some suggestions. How about mascara? Tap the button below for a list of the best cruelty free mascaras you can buy online.