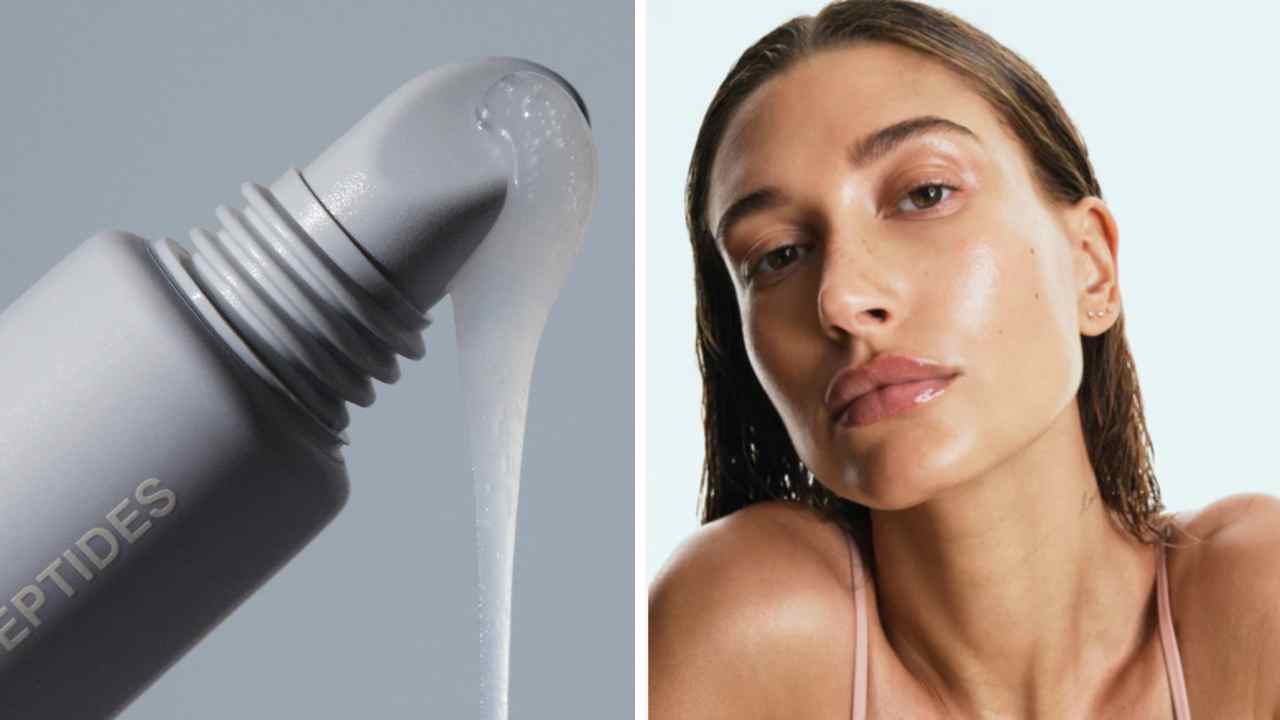 Is Rhode Peptide Lip Treatment the Best? We Found 3 Equals!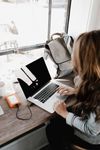 Want hydrated, plump lips? Is Rhode Peptide really the best lip treatment out there? We have 3 contenders to choose from. Read before you buy!
When it comes to finding the perfect lip treatment, it can be tricky to decide which one is best suited for you.
We found that Hailey Bieber's Rhode's Peptide Lip Treatment has a lot going for it — but are there any alternatives out there that offer similar results?
We set out to find three equal contenders and have finally narrowed down our choices.
In this post, we'll explain why Rhode Peptide might be the best option as well as our other picks along with their benefits. Keep reading to discover which of these three lip treatments could work wonders on your puckers!
How We Choose the Best Peptide Lip Balms for You
What are the best peptide lip treatments? We want to know! That's why our team reads through thousands of Amazon reviews, TikTok and YouTube videos and social media posts so you don't have to!
We've compiled a list of the absolute best lip treatments for all skin types. We know after reading this article you will find the best lip treatment for you.
Rhode Peptide Lip Treatment is indeed an ultra luxurious restorative lip treatment that can be used day or night.
Imagine waking up with pillowy-soft, glossy and hydrated lips! Yes, this dreamy formula is specifically designed to restore moisture and replenish dry lips — and trust us; it doesn't disappoint.
With flavors like salted caramel and watermelon slice, it is a special treat for your lips!
The best part about this amazing product? Rhode Peptide Lip Treatment helps lock in moisture for visibly plumper and softer lips so you can look your best every single day.
To use it as a plumping lip mask, apply a thick layer to your lips and allow to sit for 10 minutes. Then, you can wipe it off and apply lipstick, if you like!
We also love the Rhode Peptide Glazing Fluid, a lightweight serum that plumps and hydrates.
If you can't get your hands on Hailey Bieber's lip product, not to worry! We recommend the following three lip treatments that are just as good...or better!
Why We Picked It
Say hello to Alfie Hyaluronic Acid + Peptide Lip Treatment – not just your ordinary lip gloss, but your solution for nourished and beautiful lips!
This new lip treatment was crafted to meet intense hydration and repair needs, bringing together an innovative formula of natural ingredients that help take care of your lips.
This hyaluronic acid-infused lip treatment packs a major punch when it comes to intensely moisturizing power.
It not only helps soothe, rejuvenate, and nourish the delicate skin on your lips - but it also delivers powerful healing effects.
Thanks to spilanthol, you can use this lip balm all day long for results that are more than skin deep.
Keep some on overnight - you'll awake to a softer, more youthful pout in the morning. This lip treatment is free from parabens, phthalates and artificial fragrances. Plus, it's cruelty free and made in the USA.
Why We Picked It
Are your lips looking dry, thin and feeling dull? Get some pout power with Paula's! This lip booster helps boost your lip volume and leave them with a fuller look.
Formulated with hyaluronic acid and konjac sponge spheres to absorb and expand the water in your lips, this booster is tailored to target fine lines that cause thinning of your lips while encouraging repair.
Also loaded with squalane, soy, cocoa and shea butter, you'll get an extra boost of antioxidants to keep your lips consistently moisturized and plump.
It gets better! According to a survey of 72 people after 8 weeks of use, over 82% agree that their lips felt smoother and softer, while 80% said their lips appeared more hydrated.
With Paula's Choice Skincare science-backed lip products overflowing with goodness and free from fragrances or parabens you can be sure that their Lip Booster will provide the ultimate lip transformation.
Why We Picked It
If you've ever looked in the mirror and wished for full, lush lips - we have the perfect solution!
Introducing Neutrogena Healthy Lips Plumping Serum, a revolutionary lip conditioning serum designed to enhance your natural beauty by giving your lips a more voluminous, plumper appearance with no fillers or injections required.
Formulated with powerful peptides and antioxidants, this full lip plumper will nourish your skin while providing an all-day pout that won't quit.
And because it comes from the #1 dermatologist-recommended brand - you can trust that you're getting only the best lip care.
With just one use of Neutrogena Healthy Lips Plumping Serum you'll instantly notice a smoother and fuller look.
Peptide Lip Treatment FAQ's
So, what's the deal with peptides? Do you need them in your life?
Here are the most frequently asked questions about peptides so you can decide for yourself.
What does a peptide lip treatment do?
A peptide lip treatment is a specialized skincare product designed to target common issues associated with the lips, such as dryness and wrinkles.
Peptides are short chains of amino acids that can be found naturally in the skin and play an important role in helping to repair damage from sun exposure and other environmental factors.
As part of a lip treatment, these peptides can provide hydration, improve collagen production, reduce signs of aging like fine lines and wrinkles, and restore softness.
A peptide lip treatment helps make your lips look younger-looking by increasing volume, improving texture, evening out tone, plus boosting firmness and elasticity for healthier overall appearance.
Do peptides act like Botox?
While it might be tempting to compare peptides to Botox, it's not quite accurate.
While both can create a youthful, wrinkle-free appearance, they work in very different ways.
Peptides are small protein fragments that occur naturally in the body and generally have beneficial effects on cells and tissues.
They help produce collagen which improves skin elasticity, minimizes wrinkles, and helps the skin look younger.
Botox on the other hand works by partially paralyzing facial muscles thereby reducing muscle contractions that cause wrinkles.
So while they may appear similarly effective at improving your skin's appearance their mechanisms of action are actually quite different – peptides stimulate natural production of collagen whereas Botox paralyzes certain muscles temporarily giving you smoothness without producing any collagen production whatsoever.
Ultimately this gives peptides a slight edge due to their natural abilities rather than needing to rely on artificial means such as injections or paralysis.
How can I restore collagen in my lips?
If you're looking to restore collagen in your lips, the best thing to do is take a holistic approach by combining lifestyle changes with treatments that have been clinically proven to help.
Lifestyle changes like getting more sleep, avoiding smoking and excessive sun exposure, drinking plenty of water and eating more antioxidant-rich foods can all help improve sensitive skin health and volume.
Additionally, certain topical treatments such as dermal fillers such as Juvederm or Restylane have been proven effective at restoring lip plumpness.
Both are safe procedures performed by a qualified plastic surgeon or dermatologist and can provide instant results lasting up to several months.
Do collagen peptides plump lips?
Yes, collagen peptides can help plump lips! These natural protein building blocks are found in the body and help maintain skin elasticity, hydration and structure.
Additionally, collagen peptides may help reduce wrinkles around the mouth as well as signs of aging.
The best way to use them is through topical application or drinks such as those that contain hydrolyzed collagen.
For maximum benefits, look for products made with natural ingredients like vitamins A and C and hyaluronic acid - which will further assist in providing a fuller pout while also preventing chapped lips!
The Best Peptides for Your Pout
So what are the best peptide lip treatments to give you pillowy soft lips?
According to customer reviews, the best treatments for naturally plump lips include the brands we featured in this article. We think they are just as good as the latest trending lip treatment.
We've included links to shop online so you can check out prices and reviews of these products for yourself. So, go get plumped up!