Cute Hello Kitty Pimple Patches & Starface Pimple Patches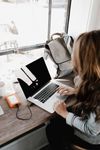 Got a pimple? Hope you're ready to be amazed! Check out these 5 adorable pimple patches that'll make you say 'aww' while kicking acne's butt!
It's time to get excited, people! Gone are the days of hiding pimples under tons of foundation and feeling embarrassed about your skin because Hello Kitty and Starface have come to save us all!
These cute, little pimple patches in adorable shapes will help heal our breakouts with a cheeky wink and put a smile on our faces.
If you're anything like me, I know you're probably already running out of your bedroom door to find these tiny miracle workers right now – because who doesn't want their zits gone with an added dose of adorability?
The good news is you can get them with a click of a mouse. Let's take a closer look so that you can choose which ones look best with your look while they shrink blemishes. Keep reading for the deets!
How We Choose the Best Pimple Patches for You
Hey there, pimple-poppers and Hello Kitty enthusiasts! Looking for the ultimate kitty-themed pimple patches? Well, worry not, 'cause we've done the hard work for you!
Our dedicated team has scoured through countless Amazon reviews, TikTok and YouTube videos, and social media posts to bring you the crème de la crème of pimple patches.
So sit back, relax, and get ready to discover the holy grail of zit-zapping goodness. Trust us, after reading this article, you'll be saying goodbye to pimples in style with Hello Kitty by your side!
Why We Picked It
Make blemishes a thing of the past with these adorable Hello Kitty Pimple Patches. This best seller is super effective to conceal pimples while shrinking them.
Just pop one on for a night, and you're done! Not to mention they look super cute with their vibrant character prints (21 to choose from) so you can find one that matches your outfit, or your mood!
The rejuvenating face patches are cruelty-free and are infused with salicylic acid to help reduce redness and future blemishes.
Plus they can even be worn over makeup, so you don't have to be insecure about your skin when you step out of the house.
Get rid of those pimples - and the anxieties that come with them - with the amazing Hello Kitty Pimple Patches!
Why We Picked It
Are you ready to take on spots and breakouts with galactic power? Starface Hydro Stars give you out-of-this-world protection with their starry charm!
Perfect for anyone, always, Starface Hydro Stars are made with only one gentle ingredient: hydrocolloid. This ingredient is clinically proven to help reduce inflammation, absorb fluid, and shrink spots overnight.
Plus, its unique star shape hugs all the contours of your face, no matter how those pesky spots may appear!
And Hydro Stars come in a refillable, yellow compact with a mirror for easy use! All you have to do is apply one of these star-shaped patches to clean, dry skin after you wash your face and before you moisturize. Replace the patch every morning, or after 6+ hours.
Why We Picked It
LivaClean Superstar Patches are the fun and creative way to step up your skincare regime and have flawless skin when you wake up!
These superstar acne patches give you the best of both worlds: they're cute, but they also get the job done, offering a calming formula that gives you powerful protection against dirt, debris, and other unwanted contact that can aggravate blemishes.
With 240 patches in four unique colors: yellow, jelly pink, space purple, and neptune teal, you can mix and match to make those blemishes disappear and have beautiful skin before you know it!
Why We Picked It
These ultra-thin, breathable patches are the perfect solution to get rid of those pesky zits and blemishes and keep your skin safe and protected.
These adorable panda shaped patches come in a variety of expressions to fit your every mood - from a cheeky wink to a sweet smile, these patches brighten up your skin even while they're keeping it safe!
Not only are these patches super-cute, but they're also skin-friendly and longer-lasting than most other blemish patches.
Why We Picked It
These cleverly designed patches feature six fun emojis that reflect your mood. Whether you're feeling happy, mad, or somewhere in between, there's an emoji that fits.
These patches are made from hydrocolloid, so they adhere securely to your skin overnight and take the pressure off popping your breakouts.
Not to mention, they are designed for all skin types and ages and are 100% vegan and cruelty-free.
Stick one on and you'll notice an improvement in your skin - as well as in your mental health!
Pimple Patch FAQ's
Nobody likes pimples. Whenever they show up, it's like you just hit a speed bump on your perfectly pristine skin journey.
Pimple patches can help, but if you're just starting off with them, who really knows which is the best one to use? And once you apply it, will it even work?
Don't let pimples ruin your day! Designed with powerful ingredients that gently target the root of the problem, these patches fight inflammation and absorb impurities for clearer skin in no time!
Here are the most frequently asked questions about pimple patches to get your started.
Do pimple patches work?
Absolutely! Pimple patches are a genius way to treat your blemishes and bring back your beautiful skin.
These ultra-thin hydrocolloid dressings stick right onto the affected area, forming a protective barrier that blocks bacteria from entering and causing infection.
Not only do they help speed up healing, but they absorb the oils and other secretions from the pimples so that it can be cleared out without scarring or leaving any marks. Also, they prevent prevent skin picking by covering the blemish.
All in all, these little dots of greatness deliver fast results with minimal effort. What more could you ask for?
How long should I leave a pimple patch on for?
The standard duration for a pimple patch to be left on the skin is 8-10 hours. This time frame is recommended so that the patch has enough time to absorb fluids from the pimple and begin to reduce inflammation.
If you leave it on longer, however, there should not be any issues as long as it does not cause discomfort or irritation.
For maximum effectiveness, it's important to apply patches each day until your blemish is gone. Gently lift and toss out the used one and replace it with a fresh patch. This will help keep bacteria and dirt out of newly formed pores and prevent further breakouts.
It's also essential to cleanse your face before applying the patches in order for them work properly and adhere better; this will help prolong their effectiveness while keeping them dry.
Should I put pimple patch on popped pimple?
It is usually not recommended to put pimple patches on already popped pimples. This is because you could be doing more harm than good, as the popping of a pimple can introduce more bacteria and dirt into the skin, which may get trapped under the patch and further irritate your skin.
Additionally, you have no control over how much material gets released when you pop a pimple - some of it may come out in droplets that become trapped under the patches.
In most cases, it's better to apply an acne spot treatment on top of your existing popped pimple than cover it up with a patch. This will help to reduce inflammation and improve healing time without trapping additional bacteria or other materials beneath your patch.
Pimple patches are best for external use over a pimple that has not yet popped!
What is the white stuff on a pimple patch?
The white stuff on a pimple patch is called hydrocolloid, which is essentially a gel composed of water and pectin that helps to absorb impurities from the skin.
This helps to reduce the size and redness of a pimple while protecting it from dirt and outside bacteria. Hydrocolloid also encourages proper healing, as it creates an environment that promotes the growth of new skin cells.
This allows damaged areas to repair itself more quickly by speeding up tissue regeneration, while also calming aggravated pores so they can heal effectively without being irritated further.
Why are pimple patches better than popping?
Pimple patches are a far better option than popping when dealing with skin blemishes. While popping may be tempting in order to quickly get rid of a bothersome pimple, it can also cause inflammation and increase the chance of scarring.
Pimple patches, on the other hand, use hydrocolloid technology to extract impurities, absorb excess sebum, flatten the blemish, and protect against bacteria which helps reduce redness and swelling without causing any irritation.
These small adhesive circles also provide a physical barrier between you and your hands while providing an ideal environment for healing acne-prone skin.
Therefore, pimple patches offer an effective way to treat existing breakouts while preventing further damage caused by overzealous touch or picking at skin blemishes.
What is the seed looking thing came out of my pimple?
The small "seed looking thing" that has come out of your pimple is called a comedone, and it is made up of oil and skin cells.
It typically appears as a white or yellowish bump on the surface of the skin, usually in areas with a lot of oil production such as around the nose, forehead, chin, chest and back.
A comedone can be an open (blackhead) or closed (whitehead) bump depending on whether surface of the lump is exposed to air.
The presence of these bumps generally means that there may be blockages within your pores caused by excess sebum production or dead skin cells that have not been shed properly from the outer layer of your skin.
What to do after taking off a pimple patch?
After taking off a pimple patch, it is important to remember there are several things you should do in order to ensure the patch has done its job and keep your skin healthy.
Firstly, make sure the patch has been successful by observing any decrease in swelling or redness - this will indicate that the spot is less inflamed as the fluid was able to suck out through the hydrocolloid pad into the adhesive patch.
Secondly, cleanse your face with a pore cleanser. Even if you don't think it needs washing as it may still contain dirt and oil which can cause further breakouts. Thirdly, apply an acne-specific product such as salicylic acid which helps remove bacteria from clogged pores and prevents new ones from forming.
Finally, apply a non-comedogenic moisturizer suitable for your skin type immediately after so that your skin doesn't dry out or become irritated due to overuse of acne products.
A moisturizers containing hyaluronic acid will help to deeply moisturize your skin. Following these steps should provide good results and help maintain clear and healthy skin.
The Best Pimple Patches for You
All in all, these magical shield spots are an excellent choice for those looking to treat small breakouts. These products are fun, effective, and convenient.
So don't tie yourself into a knot over those pesky little breakouts - get yourself some cute pimple patches today and you'll soon be saying goodbye to those blemishes!
Plus, if you're really into the whole theme, there's a wide range of products available featuring everyone's favorite feline friend.
Once your skin is back in order, you can stock up on a couple of different styles and mix-and-match patch looks.
This is just a reminder not to take pimples too seriously. Pimples come and go, so pop a patch on and go on with your fabulous self!