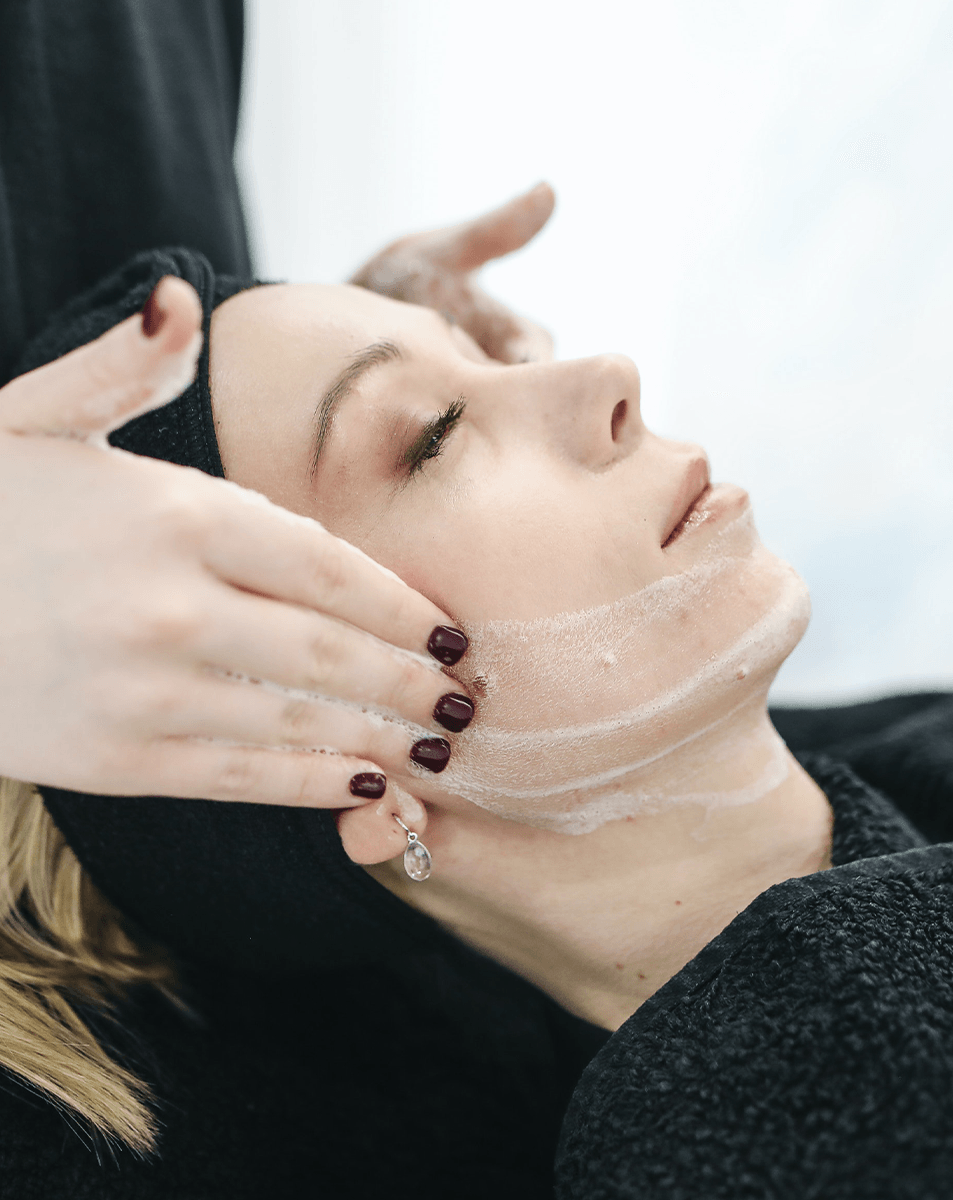 Moisturizers to Use Post Peel for the Very Best Results!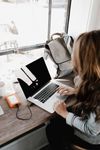 It's very important to use the right moisturizer after a peel to get the best results. We did the research and these are our top picks!
A chemical peel can give your skin a beautiful, healthy glow while removing brown spots, acne scarring, dead skin cells and curing uneven skin tone. However, it is important to use the right moisturizer after a peel in order to get the best results.
In this post, we will discuss the best moisturizers to use after a chemical peel. We will also provide tips for keeping your skin healthy and looking its best including chemical peel aftercare.
How We Choose the Best Moisturizers
What is the best moisturizer to use after a chemical peel? We want to know!
That's why our team reads through thousands of Amazon reviews, TikTok and YouTube videos and social media posts to compile the absolute best products for you. We know after reading this article you will find the best moisturizer for your delicate skin.
Why We Picked It
CeraVe Moisturizing Cream recommended by dermatologists - even your favorite TikTok docs!
This cream is formulated with ceramides, which are essential lipids that make up 50% of the skin's barrier.
Ceramide deficiency is often associated with dry skin, so this cream is perfect for anyone struggling with flaky, itchy skin.
The best part? CeraVe Skincare is suitable for use on all skin types, including sensitive skin.
Why We Picked It
Eau Thermale Avène XeraCalm A.D is a lipid-replenishing care that targets itching and soothes skin prone to eczema and A.D.
Formulated with minimal ingredients essential to rehydrating and maintaining a healthy balance in skin's microbiome for skin repair.
It is also patented with I-Modulia to help maintain a well balanced microbiome while supporting the skin's defense system for a normal, healthy skin.
Furthermore, its exclusive, patented airless pump keeps the cream completely sterile and safe for its entire use without any preservatives, parabens, dyes or fragrance.
Why We Picked It
We picked this one because it's both gentle and effective. La Roche-Posay Toleriane Ultra Soothing Repair Moisturizer is perfect for those with ultra-sensitive skin, as it's been tested on allergy-prone skin and is free of drying alcohols, preservatives, parabens, and fragrances.
The comforting cream texture helps restore your skin's protective moisture barrier, providing instant and long-lasting comfort for dry, uncomfortable skin.
Plus, it's dermatologist-tested for safety and oil-free/non comedogenic, so you can feel good about using it every day - even after a chemical peel.
Why We Picked It
Neutrogena Hydro Boost Gel Cream is a face moisturizer that instantly quenches dry skin and keeps it hydrated for 48 hours.
This hyaluronic acid moisturizer is clinically proven to provide long-lasting hydration, leaving your skin looking smooth and supple.
Hyaluronic acid, a hydrator found naturally in the skin, attracts moisture and locks it in. The oil-free, dye-free, and fragrance-free formula is non-comedogenic and from a dermatologist-recommended brand.
The rich face lotion relieves intense dryness by providing long-lasting moisturizing power.This daily hydrating face moisturizer is the perfect addition to your at-home self-care routine.
Why We Picked It
EltaMD UV Daily's unique formula not only offers SPF protection against harmful UVA and UVB rays, but also contains hyaluronic acid to lock in moisture and keep your skin looking plump and youthful.
Fine lines and wrinkles will be a thing of the past with regular use of this product, which can be worn alone or under makeup.
Best of all, it's paraben free, so you can feel good about using it on your skin every day. Always avoid direct sun exposure when recovering from a skin peel.
Moisturizing After a Chemical Peel FAQ's
We know you have questions! Here are the most frequently asked questions about moisturizing after a peel.
Can I apply moisturizer after chemical peeling?
Yes! In fact, it's very important to keep your skin hydrated after a peel. Apply a moisturizer that is suited for your skin type and is recommended by your physician.
Can I use hyaluronic acid after a peel?
Hyaluronic acid can be beneficial for post-peel care as it helps to restore hydration, plumpness, and firmness to the skin.
However, it is important to choose a product that is gentle and appropriate for your skin type. Consult with a dermatologist if you have any questions or concerns about using hyaluronic acid after a peel.
Which serum is best after chemical peel?
There is no "one best serum" that is universally recommended for all patients post-chemical peel.
However, most serums are formulated to promote wound healing, even of acne scars, so any serum that contains antioxidants, growth factors, or skin-repairing ingredients would be a good choice for your acne marks.
Can I use Vitamin C after chemical peel?
Yes, you can use Vitamin C starting 48 hours after chemical peel. Vitamin C is a powerful antioxidant that helps to protect cells from damage caused by free radicals.
It also helps to promote collagen production, which is essential for healthy skin.
Using Vitamin C after a chemical peel can help to reduce the inflammation and accelerate the healing process. It can also help to brighten the complexion and reduce the appearance of scars and blemishes.
What should you not do after a chemical peel?
Do not go out in the sun without sunscreen. Sunburn will increase the likelihood of a complication, and can also cause your skin to take on an orange hue.
How do you speed up peeling after a chemical peel?
There are a few things you can do to speed up the peeling process after a chemical peel:
1. Apply a cold compress to the skin. This will help to soothe and calm the skin.
2. Use a light moisturizer. This will help to keep the skin hydrated and promote healing.
3. Avoid sun exposure. Sun exposure can increase irritation and slow down the healing process.
Is aloe vera good after chemical peel?
Aloe vera is a great after chemical peel because it helps to soothe the skin and protect it from the sun.
It is also a natural anti-inflammatory, which can help to reduce any inflammation or redness that may occur after a chemical peel.
Why am I not peeling after a chemical peel?
There are a few reasons why you may not be peeling after a chemical peel. First, the peel may not have been effective in removing the layers of skin that were targeted.
Second, you may not be following the instructions properly in terms of how long to wait before reapplying sunscreen or other skincare products.
Finally, your skin type may not be responding well to chemical peels. If you're having trouble peeling after a chemical peel, it's best to consult with a dermatologist to figure out why this is happening and what can be done about it.
How long does a chemical peel take to heal?
It depends on the type of peel you get. Light peels take about a week to heal, medium depth peels take 2-3 weeks to heal, and deep peels can take up to 4 weeks to heal completely.
Most people experience some redness, scaling, and mild swelling immediately after a peel. The skin may also be quite tender for a few days.
Recovery time from a chemical peel varies from person to person, but most people will see significant improvement in their skin within 2-3 weeks of the treatment.
Can you use glycolic acid after a chemical peel?
Yes, you can use glycolic acid after a chemical peel. In fact, it's often recommended that you use a glycolic acid-based skin care product after a chemical peel to help accelerate healing and reduce the chance of irritation.
Can you use salicylic acid after a chemical peel?
Salicylic acid is a penetrating beta hydroxy acid that can be used to help with the sloughing off of the outer layer of skin after a chemical peel.
It is important to note, however, that salicylic acid should not be used on any open wounds or irritated skin.
The Best Moisturizer for Your Skin
So what is the best moisturizer after chemical peel treatment? According to our findings, it looks like the best include the brands we listed above.
We've included links so you can check out prices and reviews of these products for yourself. And don't forget – experiment with different products until you find the one that works best for you.
Niacinamide moisturizers are really having their moment these days. We went looking for the best ones. Tap the button below for our list of the best niacinamide moisturizers according to customer reviews.